2016


Portsmouth Patriots Baseball Diamond Club:
Viti's support helped give more opportunities for children to experience a team environment.
Tiverton Little League:
Tiverton Little League is a non-profit organization with the mission of encouraging youth in developing the qualities of citizenship, discipline, teamwork and physical well-being.  Viti's contribution allowed the League to keep costs down so more children will have an opportunity to be able to participate.
The Women's Center:
On June 20, 2016 the 21st Annual Golf Tournament took place and was held at the Acoaxet Club. Viti's support helped with the free and confidential services provided to women, men, and children.
The United Congregational Church:
36th running of the Annual Little Compton Summer Road Race was held on July 9, 2016.
Southcoast Health 20th Anniversay Celebration:
This fundraiser was held on July 22, 2016 which helped reduce the cost of the addition of a Hybrid Operating Room at Charlton Memorial Hospital.
Visiting Nurse Services of Newport and Bristol Counties:
The 23rd Edna Open Golf Tournament took place on July 25, 2016. All proceeds support VNS Hospice Program which focuses on dignity, comfort and quality of life for patients.
Tiverton Junior Basketball League:
With support from Viti, Tiverton Junior Basketball League is able to encourage the youth of the community through the basketball program, which allows children the opportunity  to play for an organized league.
42nd Annual Colonel Bruce Warren Golf Tournament:
This event took place on September 16, 2016 at Triggs Golf Course. The proceeds from this event were used to assist Rhode Island Military Family Support & Resource Agencies in their efforts to help our Soldiers.
Miles For Megan:
The 8th annual Miles for Megan event took place on September 24, 2016 at Town Farm, in Tiverton RI.  This event raised money for the Megan L Cordeiro Memorial Foundation, which makes donations to other organizations that help make the lives of children dealing with cancer, just a little more bearable.
The Bridge Center:
On September 26, 2016 the 25th Annual Golf Classic was held at Olde Scotland Links in Bridewater, MA.  This event raised money to help support year-round therapeutic recreation and equine-assisted therapy programs for individuals with disabilities.
Holy Name Harvest Festival:
The Harvest Festival was held on October 1, 2016.
Ronald McDonald House of Providence:
The 9th Annual  Women's Classic Road Race was held on October 9, 2016 and helped to raise money for The Ronald McDonald House of Providence. The Ronald McDonald House of Providence provides programs that directly improve the health and well-being of hospitalized children and their families.
Tiverton High School:
Viti supports the Class of 2017 and the yearbook staff. Publishing a yearbook would not be possible without the support received from local business.
2015
Newport Music Festival
This season the Festival will present 66 chamber music concerts to inspire and excite you. In addition your favorite classical music composers, we'll be celebrating the 150th anniversaries of Scandinavian composers Jean Sibelius and Carl Nielsen in a six-concert "Sibelius/ Nielsen Series." Another thrilling highlight will be Beethoven's complete string quartets, all 16 works presented by the internationally renowned Copenhagen String Quartet.
St. Michael Youth Soccer Golf Tournament
To Benefit St. Michael Youth Soccer Scholarship Funds
The United Congregational Church
35th running of the Annual Little Compton Summer Road Race.
Tiverton Little League
Over 400 boys and girls ages 4 to 15, participating
Portsmouth Youth Soccer Association
Providing many children with the opportunity to enjoy the game of soccer
Izzy Foundation
The Izzy Foundation provides services and support to those families with children who have debilitating diseases. The Foundation hopes to help families live, love, laugh and play. The Izzy Foundation is a nonprofit organization [501(c)(3)] based in Providence, RI.
Tiverton Athletic Boosters Club Annual Golf Tournament
The Tiverton High School Athletic Booster Club supports, encourages and advances the athletic programs at Tiverton High School. Providing services and equipment that are not covered by the THS athletic budget.
2013


1st Annual Tiverton High School Hall of Fame
On November 7, 2013, Viti sponsored the induction ceremony for the inaugural class of the newly formed Tiverton High School Athletics Hall of Fame. The class included 10 athletes, a state championship baseball team and a coach. Congratulations to all the winners!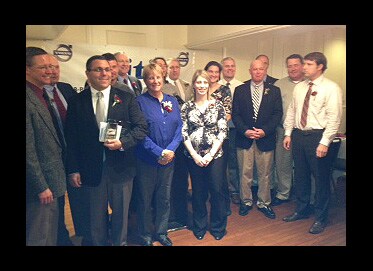 Tiverton Little League
A 2013 Sponsor of the Tiverton Little League. This baseball season had over 400 boys and girls, ages 4 to 12 participate.
2013 Portsmouth Invitational Soccer Tournament
The 22nd Portsmouth Invitational Soccer Tournament was held June 14th-16th. The tournament hosted over 135 soccer teams with 1700 players from the New England area for a full weekend of competitive youth soccer.
Newport Police Parade
Viti participated in the 30th anniversary of the 2013 Aquidneck Island National Police Parade on May 5, 2013. We had the wonderful opportunity of driving Miss Rhode Island, Brittany Stenovitch, in one of our Mercedes-Benz convertibles.
Portsmouth High School Baseball
We are proud to play an active roll in our local communities and sponsor youth athletics. Best of Luck to the Portsmouth High School baseball team on a great season.