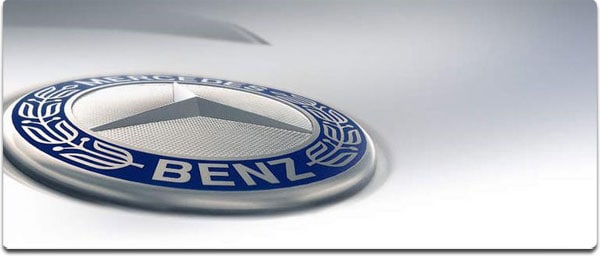 Mercedes-Benz Extended Limited Warranty
The Mercedes-Benz Extended Limited Warranty offers additional protection once the original 4-year/50,000 mile factory warranty expires, with options
 that add an extra one, two, or three years of protection to best fit your ownership experience - up to 125,000 miles. And because this Extended Limited Warranty is a Mercedes-Benz factory warranty, you can have complete confidence that it offers a premium level of coverage when compared to
aftermarket alternatives. It covers parts and labor in full and has a $0 deductible. It even offers trip reimbursement if you are more than 100 miles
from home. It is also 100% transferable to the next owner if sold privately.




 

A vehicle is stolen every 26.4 seconds. Make sure yours is protected with LoJack. LoJack's proven technology is so effective because it works directly with the police. Plus, it's undetectable, so thieves don't know it's there. If your vehicle is stolen, LoJack immediately goes into action, silently leading police to your vehicle's exact location. With LoJack, your vehicle gets recovered - before it's badly damaged or gone for good. Benefits of LoJack are 24-hour theft recovery guarantee - many within hours, no monthly fees, and a 90% recovery rate.

With Paintless Dent Repair (PDR) door ding protection, it couldn't be easier to remove door dings and small dents without the need for expensive and time consuming body shop repairs.
Using a technique developed by automotive manufacturers, paintless dent repair works from behind the vehicle exterior to repair damage without sanding, painting, or body fillers. The innovative PDR process uses specialized hand tools to manipulate and flex metal back to it's original form. In most cases, there is no evidence that a dent ever existed.

Roadblock by Autobahnd is a 3M product. It is a clear urethane film that has been specifically developed to cover the vulnerable, high-impact painted surfaces of your vehicle that are subjected to paint chips and abrasion from damaging road debris. The leading edge painted surfaces of your vehicle become virtually invincible to the elements.

Premier Tire & Wheel Protection will cover the replacement or repair cost of your tires and wheels if they are damaged by a road hazard.
Though it is impossible to avoid these unexpected hazards in the road, it is possible to prepare and protect yourself from the unexpected expense. Benefits of Premier Tire & Wheel Protection include damage caused by road hazards such as glass, metal, potholes, debris, nails, blowouts, etc. Covers replacement tires for any flat tires for the duration of the contract, as well as all costs related to the repair or replacement of wheels/tires including taxes, labor costs, mounting and balancing fees, valve stems and towing expenses. There is no limit on mileage or to the number of occurrences or claim benefits. Available on new and pre-owned vehicles, whether you are paying cash, financing or leasing.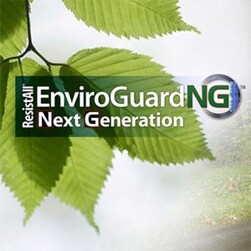 This product line incorporating cutting edge nanotechnology leads the industry with superior product performance and unparalleled warranty benefits.

Exterior Paint Protection
    - All painted surfaces on your vehicle are covered for up to 7 years, included painted bumpers, side view mirrors; original factory installed spoilers and
  painted body side moldings.
Expanded coverage includes:
    - Headlight lens dulling or fading
    - Brake dust on chrome and aluminum alloy wheels
    - Water spotting on chrome
Interior Surface Protection (Fabric, Leather/Vinyl)
    - The interior fabric, leather and vinyl surfaces, original factory floor mats and truck carpet in your vehicle are covered from all permanent stains for
   up to 7 years.
    - Our NG Fabric protection is the first ever water-based interior protection.
    - In addition, it meets the most stringent VOC (volatile organic compounds) guidelines.
Expanded coverage includes:
    - Saddle leather
    - Pigmented plastics (door panel and consoles)

Additional Benefits
    - Rental car reimbursement up to $50.00 per day
    - Any vehicle under 48 months old is considered to be a new vehicle
    - Available 1 thru 7 year terms; lease & smart buy terms
    - RENEWABLE FOR LIFE
    - No transfer fees for active U.S. Military